Introduction:
In a bid to keep you informed of the exciting life and times of one Samuel James Orchard, I am sending out a weekly news letter. This newsletter will cover the personal milestones and highlights of my life, as well as the wonderful and weird things that I find to do in Auckland/in the world, and that I deem worthy enough to share with you all (both).

Sammy J's News of the Week:
This week I was invited to participate in an interview with Radio New Zealand about zines. I recently participated in the Annual Auckland Zinefest, in which I sold print versions of my comics, as well as some new zines. Radio New Zealand got wind of this momentous event and invited me to participate in an interview about the importance of zines, and how they are used in New Zealand. We laughed, we chatted, we talked about complicated terms like what a 'queer transman' is… it was awesome. I will post the link when it goes live. (Unless I get too embarrassed about/they edit me out of it).
If you are interested in seeing said zines – particularly my newest creation "my gender is…" please visit my felt store, where you can find all the goodies: (http://felt.co.nz/shop/sam_orchard )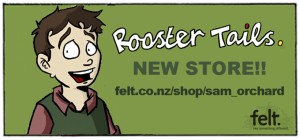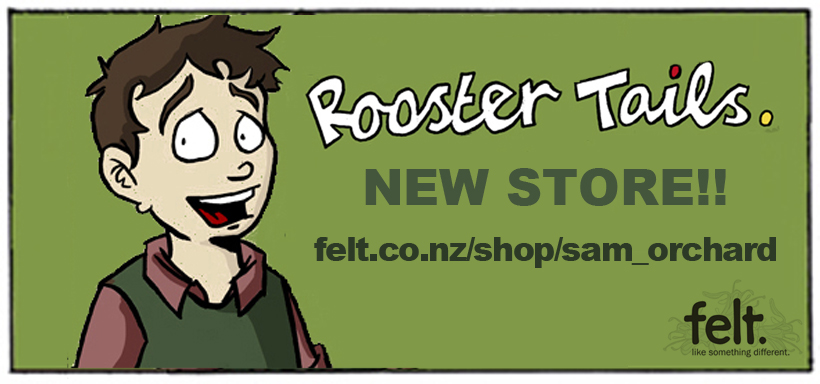 Exciting milestone of the week:
I handed in the hard-bound copy of my masters (finally), and I also got my learners drivers license!

Cool Project to Submit to of the Week:
The Graphic Histories Collective has just announced a new project about graphic activism. There intention is to "produce new politically relevant graphic histories to help inspire resistance and action." They are currently calling for proposals to create short graphic histories of resistance.
Must Read (we)Blog of the week:  
http://lgbtiasiannz.wordpress.com/
Auckland Activists Wai Ho and Giang Pham are spear-heading a new blog after the hugely negative showing from four of the five Asian MPs on the Marriage Equality Bill. The blog, Queer Asian Stories from New Zealand aims to address homophobia and transphobia in New Zealand by highlighting the real lives of queer Asians.
Ho, a spokesperson for the blog, says "We also wanted a place where people could share experiences and not feel like they're isolated… It feels like there is a reluctance to acknowledge or address homophobic and transphobic prejudice within Asian communities. You hear tired old sayings like "These aren't our issues, they don't have anything to do with us," or "There are more important real issues to address". People say this but are not aware of how and who they affect."
Check out the blog today!
Must See Movie of the Week:
The incredible Mani Mitchell has helped to get the amazing Intersexion film seen across the world. This film highlights the lives of intersex people, and is done in a beautiful not-othering way. We love Mani, and we love this film, so you should tell people to go and see it multiple times. It is screening in Auckland at the Academy Cinema from the 6-12th of September at 6.45pm.
Celebrity Gossip of the Week:
You can't go ignore Shiloh's shoes and Chuck Norris' Nasty "1000 years of Darkness"  Video this week folks.
Online Queer Campaign of the Week:
As an alternative to the IT GETS BETTER campaign, the cute boys at Original Plumbing (transman magazine of cute, mostly white, non political boys) have launched their own campaign: the TALK ABOUT IT CAMPAIGN in a bid to acknowledge that queer and trans adults still struggle with suicide within our communities, and that's quite poop, so we should talk about it and share ideas and supports. Joe and I have tried and failed, several times, to make a video for it: http://www.originalplumbing.com/2012/08/13/talk-about-it-the-campaign/
Must Have Family Books:
In light of reading of the Flamingo Rampant Range of children's books (Tulip and Backwards Day) I thought that I would include a list of gender/sexual orientation friendly kids books:
– End Transmission    –