Archive for 'December, 2012'
5 results.
Y'all! Look! —>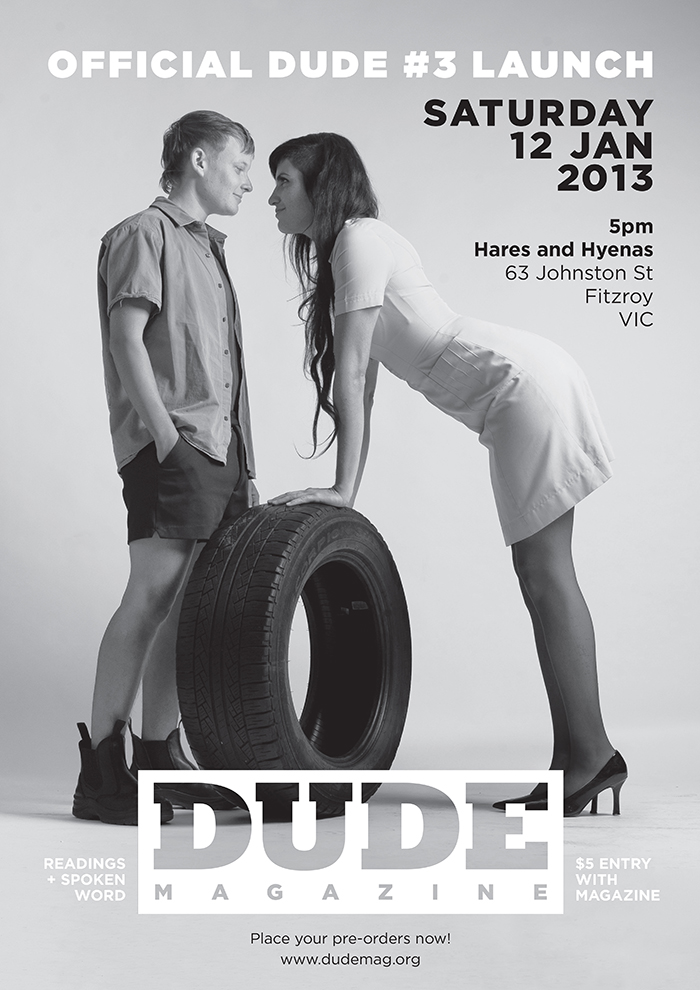 DUDE MAGAZINE LAUNCHES A 3RD ISSUE.
DUDE is a not for profit creative resource designed to celebrate positive representation of trans guys and to share skills and knowledge. DUDE explores sex, relationships, bodies and diversity between trans guys and the wider community.
Founder and Editor Jez Pez introduces DUDE 3: "I felt it was important to provide a really inclusive space for all of our lovers to share their own journey….. We feel honoured to be able to present a collection of voices in our third issue who touch on the pain and beauty of being connected to us"
Deputy Editor Lia Incognita explains "When you have support and understanding from the people you care about, you can approach everything with guts and calm resilience. And when you max out on romance, bliss or just really good sex, the rest of the world matters a bit less."
DUDE is free to download at www.dudemag.org
SATURDAY 12th JAN 2013
5PM / $5 entry with a magazine
Hares & Hyenas Bookstore
63 Johnston Street Fitzroy VIC 3065
High res images and press copies of the new issue available on request.
Media inquiries: Jez Pez
Ph. 0425 539 995
DUDEtranszine@gmail.com
dudemag.org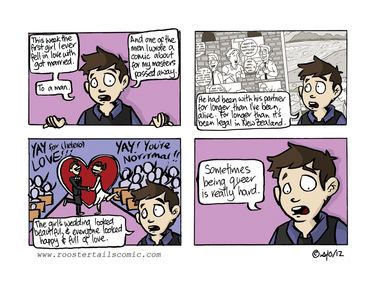 I haven't really sorted out all the feelings around this – but these two events feel really connected in a sad-making way.
Well… I illustrated one, anyhow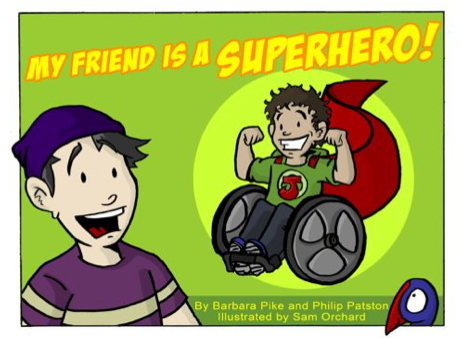 Philip Patston and Barbara Pike wrote it  for the Diversity Works Trust. They're pretty amazing. You can read more about the book here, and you can order them here too (the books, not Philip and Barbara…) !