Posts Tagged 'Anxiety'
14 results.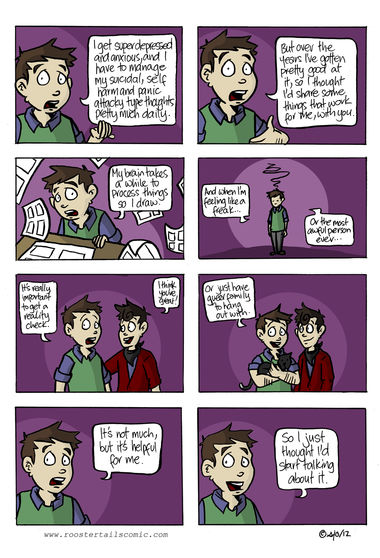 For the wonderful boys at Original Plumbing, and their "Talk About It" Campaign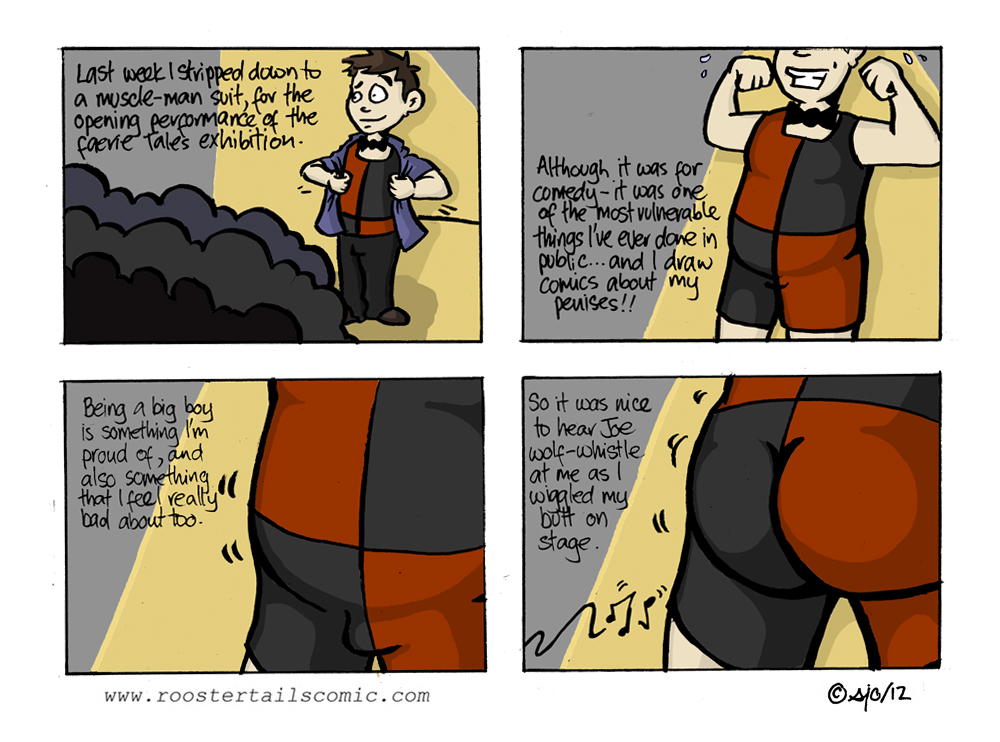 Because fatphobia – internalised or external – is poop. BUT Aych McArdle's Strongman suit – which she whipped up for the performance – is AMAZING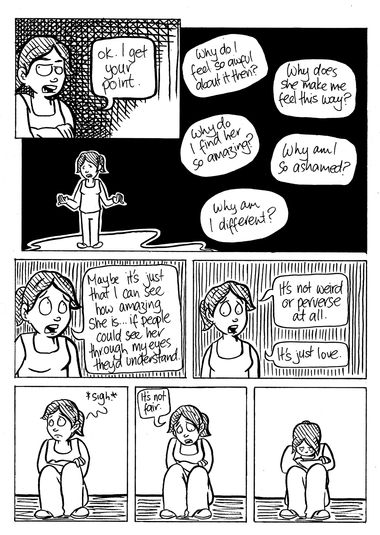 I've decided to add an extra page to this, after this one, because this feels too emo to end on this note.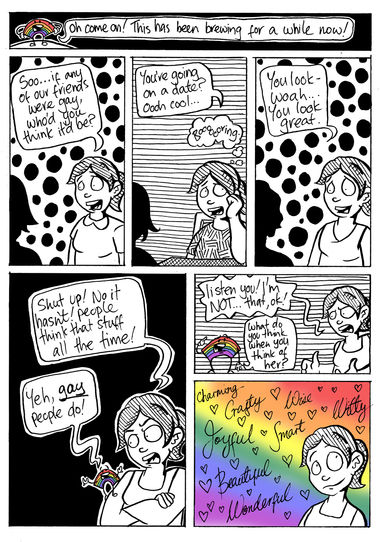 Getting there guys… I might even have a whole extra page for this one, if I can get it done in time…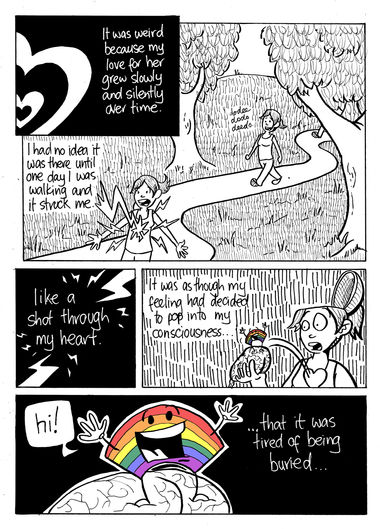 So here's Pg2 of the comic – which unashamedly takes a lot of references from Erika Moen's Comics whose art seriously influenced me when I was spending way too much time angsting over my sexuality.
So, apologies for the missed comic – I didn't get my crap together in time for Easter and Joe's arrival (10 whooole days!!). In the mean time, my new flatmate up here gave me good motivation for finding a job: