Posts Tagged 'trans comic'
26 results.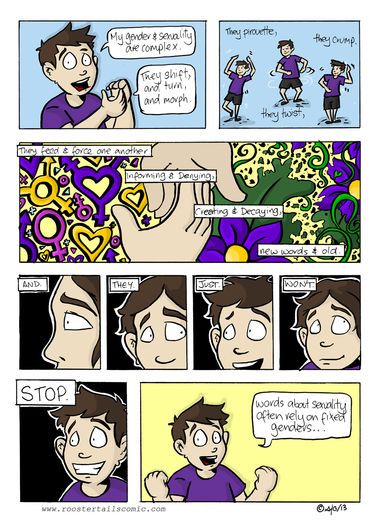 This is page one of three of my comic I drew for the Anything That Loves anthology, which you should totally get 'cause it's amazing!

I've been working on a couple of changes to my Queer 101 comic for a Human Rights Commission resource. Here's my new and improved version! Plus, here's a link to the Human Rights Commission Resource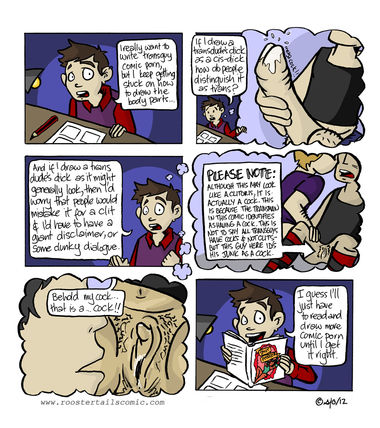 What's the book I'm reading? Smut Peddler!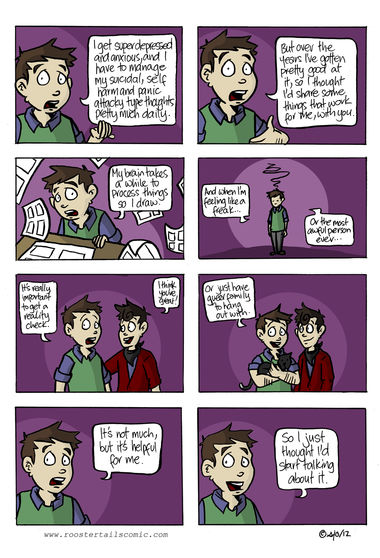 For the wonderful boys at Original Plumbing, and their "Talk About It" Campaign
I made magnets!
So in a bid to make cool things, and feel better about gender stuff, I made some promo magnets for Rooster Tails… and they arrived in the mail today, PRETTY:
(PS I'm bad at taking photos)
WANT ONE?
For NZ ppl: $2NZ each + $1NZ postage
For international ppl: $1.50US each + $2US postage
(postage remains the same no matter how many you order – so if you order one it's $1NZ/$2US postage, and if you order five it's still just $1NZ/$2US postage

unless y'know, you order 1million… but I don't have a million of them anyway…)
Just Click on the DONATE button on the website

YAY!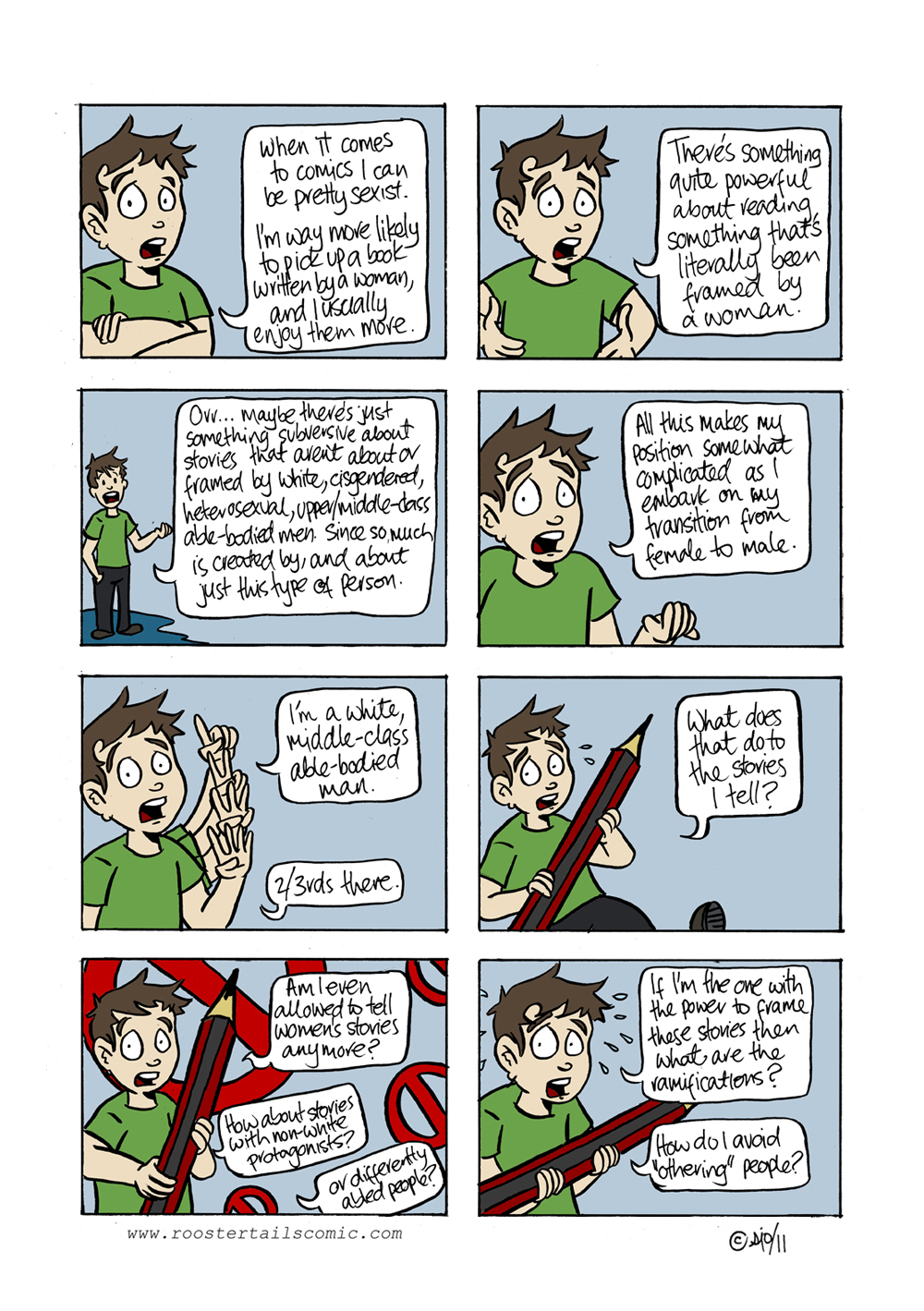 So work is taking over my life at the moment as we prepare for an epic campaign (all will be revealed in a month – watch this space), and I haven't done a comic for the week yet! So I'm putting up another story from my masters… ever wonder when I first discovered I was a boy? Or where I first met Joe – read on…