I've written about Joe's strange easter egg hunt tradition a few times before. But this year there was a MASSIVE game changer – eggs in the pool. Unfortunately we had to postpone the hunt until last weekend – by which time winter began to settle on in and the temperature dropped quite significantly. Joey's mum thought we would just fish the eggs out with nets, but we got one up on the competition when Joey dived right in. What a champ!!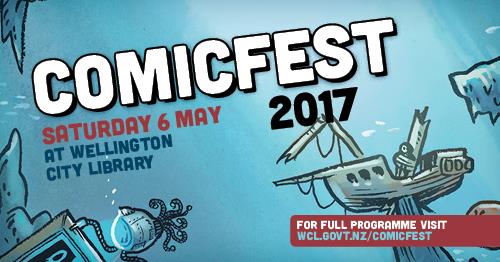 In other news I'm down in Wellington this weekend for Wellington Comicfest.
On Saturday I'll be chatting with two amazing comic artists  – Toby Morris of Pencilwword, and Sarah Laing of Let Me be Frank – about Political Comics – so come along and listen to us chat!