I've been pretty scared about reconnecting with people since transitioning, so it's nice to know that these particular ones were really awesome. It was so relieving!
In other news I'm having a big ol' Original Art Sale! You can get some of my original drawings for just $5! It's a first in first serve sorta thing since they're all one-of-a-kinds. I let my Patreon backers have first look, so there's a few that are sold all ready – but here are the ones that are left:
( click to see it larger)
All you have to do is pick a picture and then go to the donate page and give me $5 and in the 'purpose' section tell me which pic you want, and add your address so I can post it to ya 🙂 (Please note – it's in USA dollars, so if you're in New Zealand just give me $3)
ALSO! I've set up a new Etsy Store!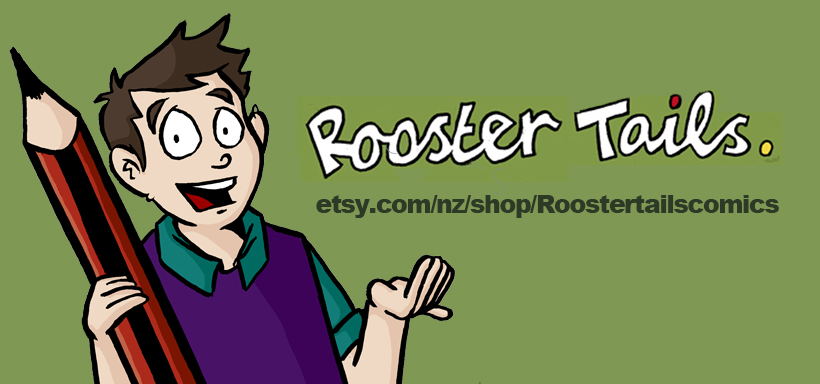 And I've made a sale for 20% off Rooster Tails original art until the end of the month!
My Patreon backers get an additional 10% off everything – so…just sayin', always perks to patreoning…