I have no problem with folks feeling sexy, and doing stuff that makes them feel good. For some people that's going to the gym and building muscle, for other people it's eating hella nice food, it's all good. I do really struggle with the curve/fat = bad stuff that happens within trans guy scenes, so that's really what I'm drawing/writing about here… it's not a particularly well articulated comic, but there it is.
Plus – there's a few more pics left in my original art sale. You can get some of my original drawings for just $5! It's a first in first serve sorta thing since they're all one-of-a-kinds: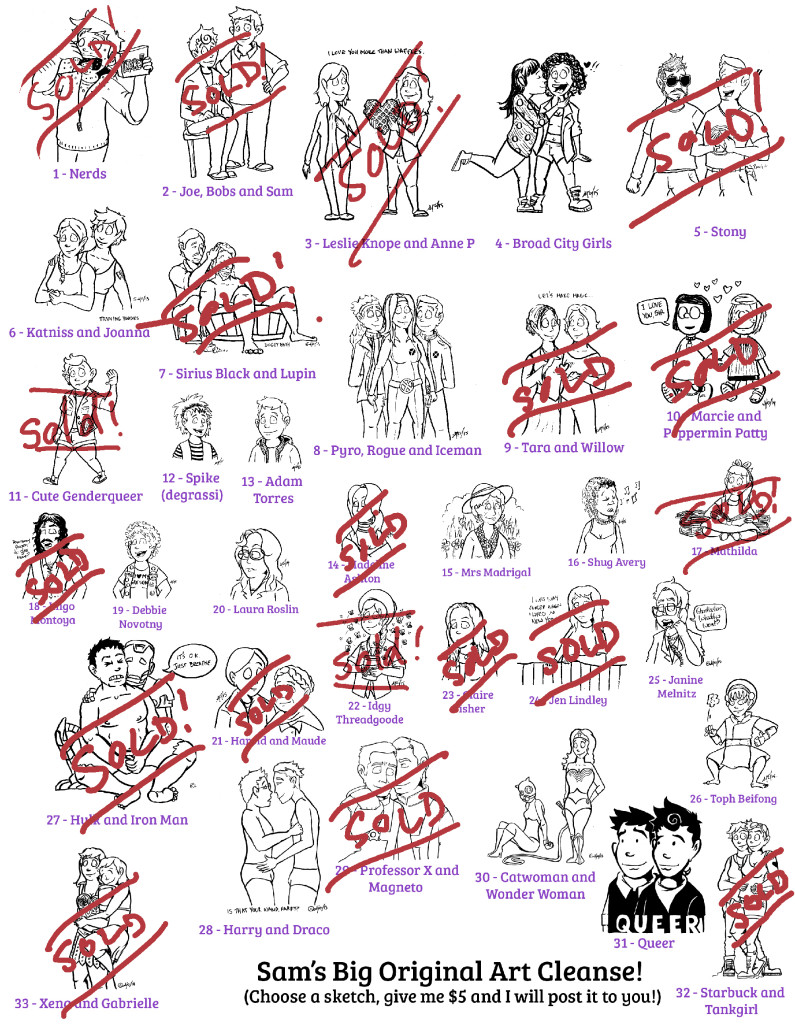 All you have to do is pick a picture and then go to the donate page and give me $5 and in the 'purpose' section tell me which pic you want, and add your address so I can post it to ya 🙂 (Please note – it's in USA dollars, so if you're in New Zealand just give me $3)
ALSO! A reminder that I've set up a new Etsy Store! And there's 20% off Rooster Tails original art until the end of the month!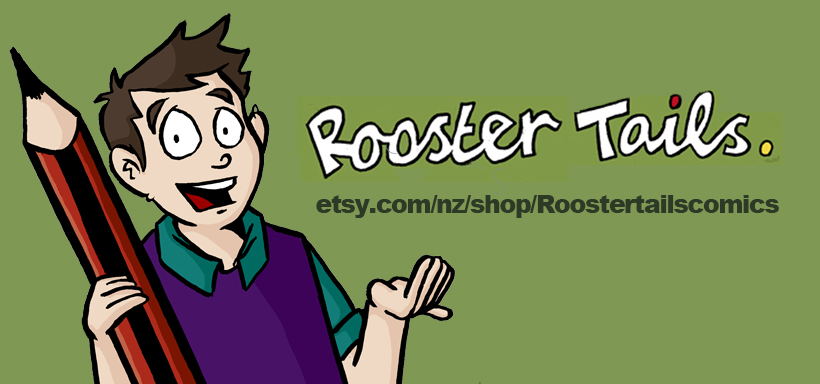 Plus my Patreon backers get an additional 10% off everything – all the time!