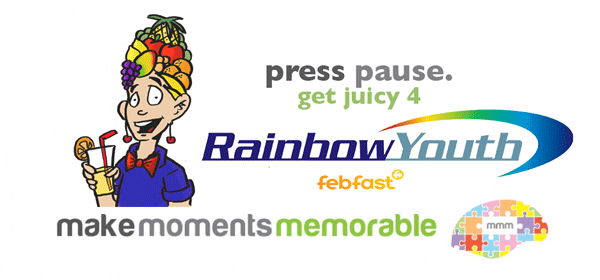 So folks – this year I'll be participating in FebFast to help raise money for Rainbow Youth. I feel super passionate about this organisation, and have been volunteering for them since I moved up to Auckland. They have a drop in centre, education programme, run huis groups and events – and just generally support queer and trans young people in Auckland, and across New Zealand. So, yeh, I signed up to be a part of their team, and I'm really keen to help raise their target goal of $35,000… we've currently raised 1.8% of that amount – so we still have a ways to go.
You can donate directly onto the team page here: http://www.febfastfundraising.co.nz/rainbow_youth
Or you can donate via paypal with my donation button on my DONATE/BUY page.
If you donate $NZ10 (Which is about $8 US, or $5 in british pounds) or more, I thought as a thankyou I could send you one of my Chubby Boys With Strap Ons postcards (see below)… I know it's not much – but it's a little something to say thank you, as your donation will really, really mean a lot to Rainbow Youth (just make a note of which one you want in the notes section of the paypal one, or send me an email if you donate directly (sorchard AT ymail DOT com – yes it's a Y)