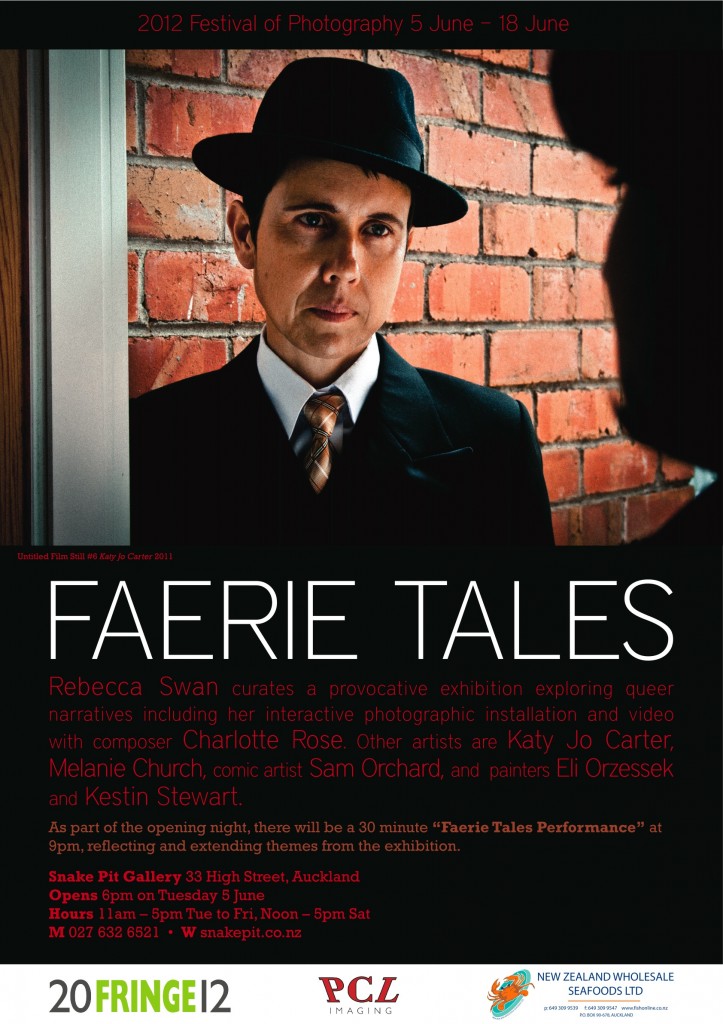 So news of the century is that I'm in my first big group exhibition.:D
Rebecca Swan, the amazing photographer – who made Assume Nothing (one of the most amazing series of  photographic depictions of gender), and once took pictures of Joe and I naked– asked me if I wanted to be in a show she was curating.
WOAH.
Nat'rlly I said "YES! PLEASE!", and so, ladies, gents, and every other dapper person – I present to you: FAERIE TALES.
The show opens Tuesday 5 June (performances at 9pm), and closes on the 18th, and it's at Snake Pit gallery at 33 High Street, Auckland.
Faerie Tales is an incredible collection of photographs, paintings and comics (there may even be a tablecloth with some interesting boys on it).
If you're in Auckland after Queens Birthday weekend you should come down and see it. It's amazing.
And if that's not enough to entice you, on opening night we'll be presenting a special once-in-a-lifetime performance!!! Joe is helping to organise it, as well as having one of the starring roles…. he may have convinced me to do a little something too 😀 😀
So, basically, you should all come along – it's pretty much going to be the most amazing thing ever.
Here's the facebook page for all the details