I have some super exciting stuff brewing, so I thought I would share it about and be all like:
I've printed a bunch of my Queer Fandom Couples into 8×10 prints and postcard prints to sell at the Everything and Everyone Market for the Auckland Pride festival, look at them below, so pretty: (!!)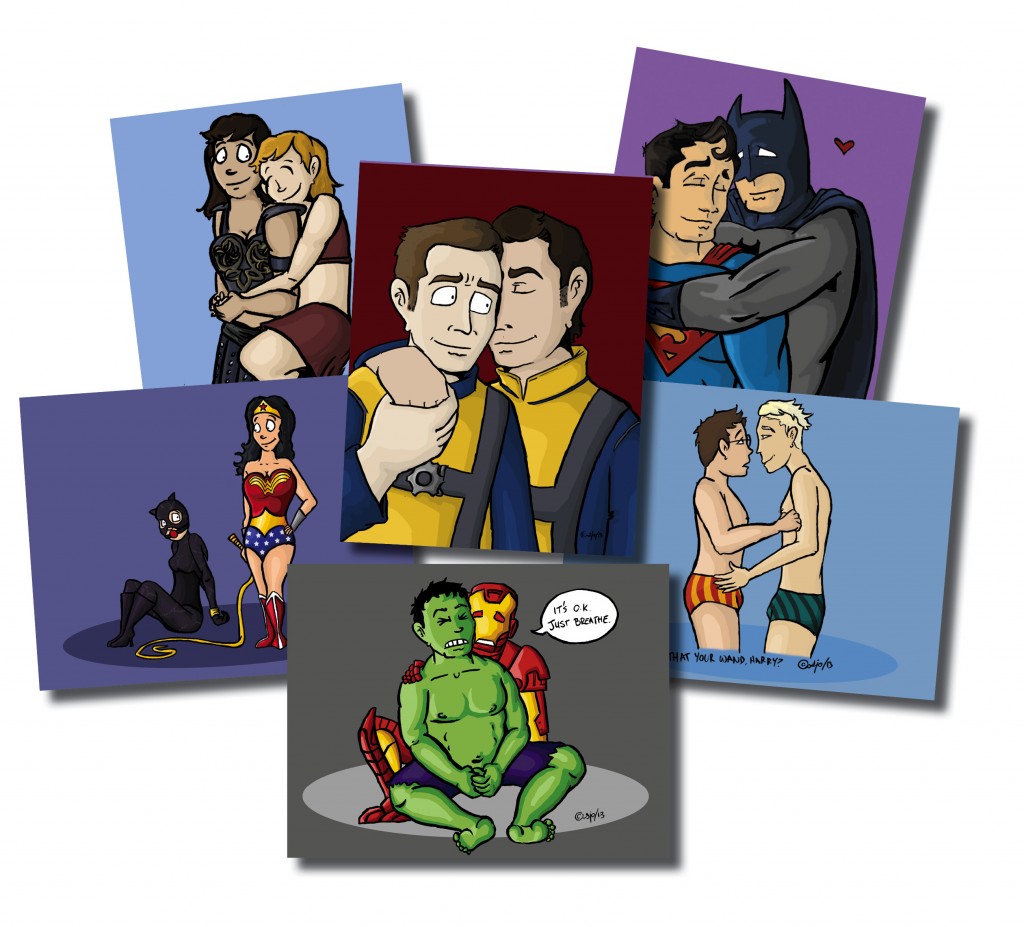 ALSO! I am a finalist in the Alternative Bindings Pride 2014 writing competition!
And, finally, very soon I will be launching my very first KICKSTARTER! I'm going to be raising money to print the first two issues of it, and to raise money to do an American Tour! I AM SO EXCITED ABOUT THIS I CAN'T EVEN BEAR IT!!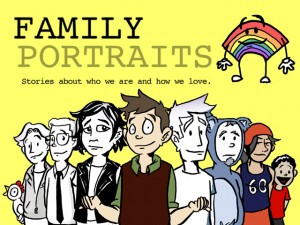 I have been getting some amazing advice from some incredible people like Erika Moen of Oh Joy Sex Toy, Tab of Khaos Khomix and Discord Comics, Erin Fae, Morgan Boecher from What's Normal Anyway, Lucy Bellwood, and the cool kids at The Gender Book (Especially Mel – who, incidentally has just launched a design company, so y'all should go and hire Mel right now!)
If anyone has any  media or blog contacts who you think would like to promote my kickstarter, or interview me, I'm super keen, and any advice from anyone about what makes a successful kickstarter is greatly appreciated. But expect to hear more about the kickstarter soon!!
I am so excited and scared, and have all the emotions!
In conclusion, it's been a wonderful first month of 2014!