Hey y'all – it's that time of the year again : ZINEFEST!!!
My brain is a little addled from cutting and folding and STAPLING (with my long-handled stapler) all my amazing zines 😀
I have some ol' faves like –
Boy in a Big City: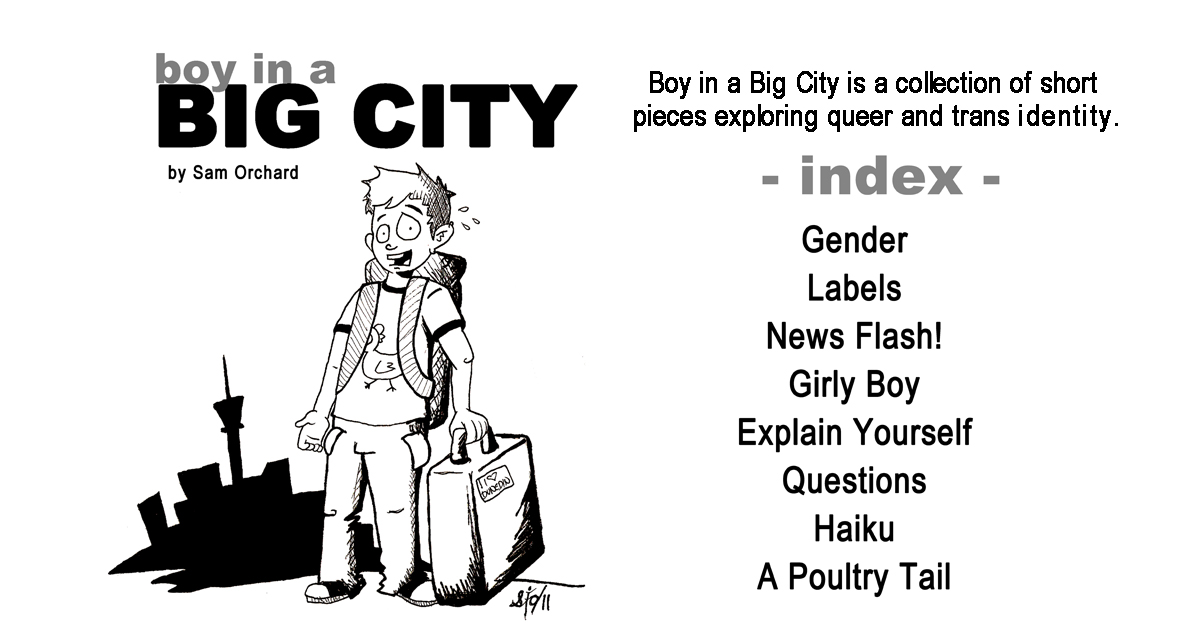 and my TRANSFABULOUS Magnets:
And my chubby boys 😀 😀 😀

PLUS I redid Queer 101: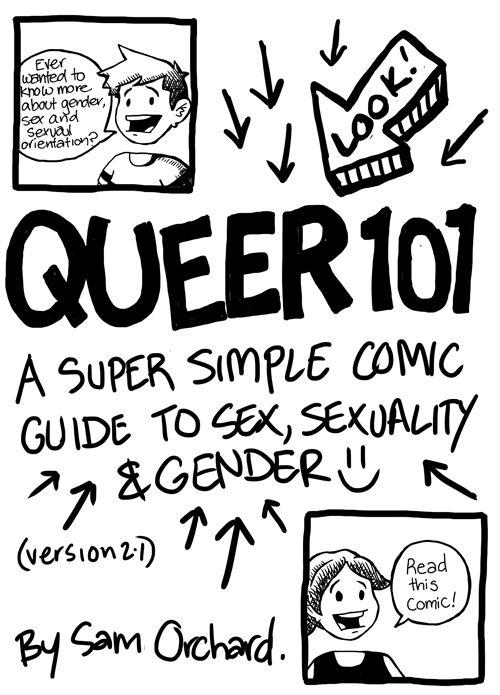 AAAAAAAAAAAAAAAAND – NEW ZINES!! "My Gender is…" Book 1 and 2 –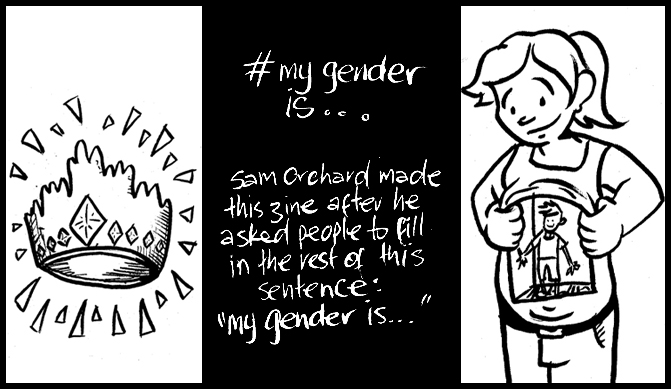 These zines have been made out of people answering the sentence – "my gender is…" and it's been really cool to draw pictures inspired by their responses.
SO WHERE CAN YOU GET THESE?!?!
AUCKLANDERS: COME TO ZINEFEST TOMORROW NIGHT
ST. KEVIN'S ARCADE, AUGUST 2ND, 6-9PM
EVERYONE ELSE: SEND ME EMAILS OR COMMENT AND WE CAN WORK STUFF OUT 😀